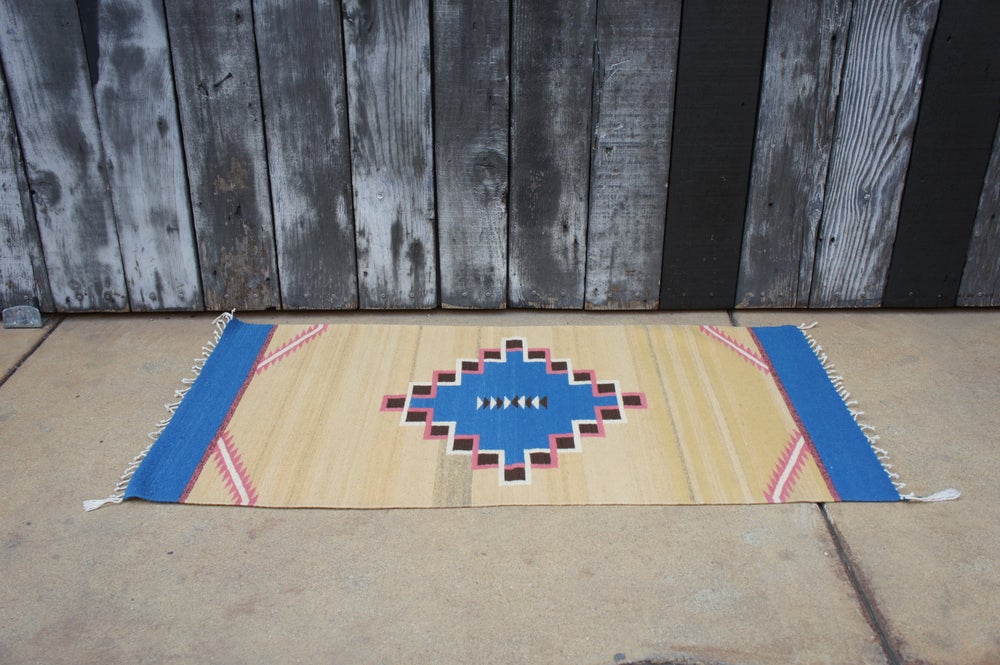 Southwest Cross Rug
One of a kind piece inspired into a Southwest pattern. Piece hand-woven on a treadle loom using 100% sheep wool and dyed with natural pigment such as Cochineal bug, (red spectrum), Indigo (blue spectrum), wild marigold flower (yellow spectrum), pecan shells (light brown), pomegranate fruit (black/ gold), tree moss (beige). This unique piece will add a beautiful accent to your home.
Due to the hand made process slight variation in color and size sometime may occur making them one of a kind.
Size: 2'1/2" x 5'
Care instructions: This piece may be washed with cold water and using mild sope. Lightly shake.