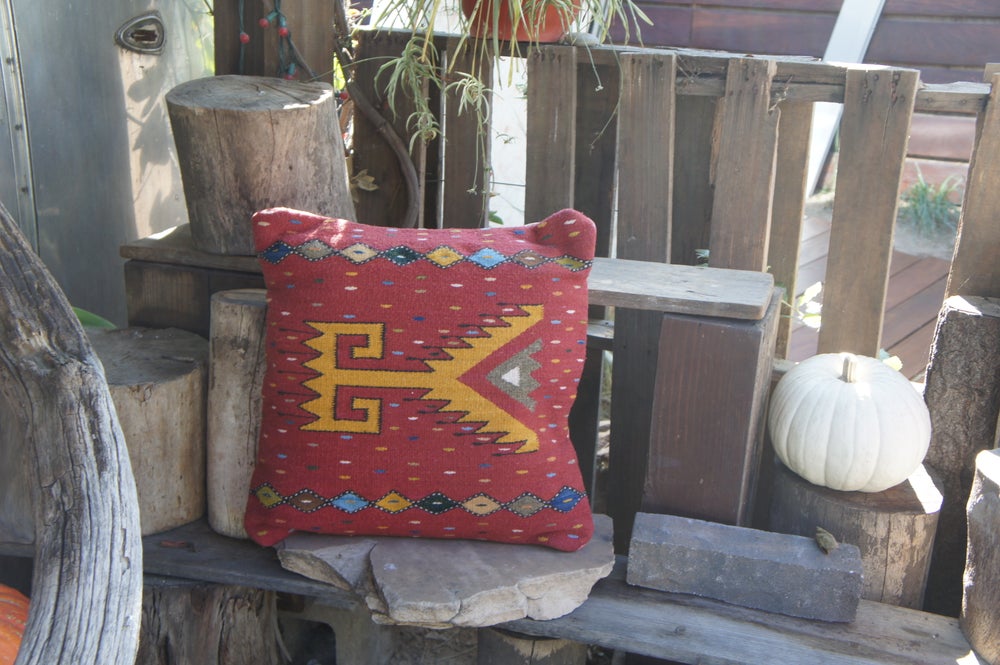 Teo Pillow Case
Teo Pillow is a unique pillow cushion, hand-woven on a treadle loom using 100% sheep wool and dyed with natural pigment such as Cochineal bug, (red spectrum), Indigo (blue spectrum), wild marigold flower (yellow spectrum), pecan shells (light brown), pomegranate fruit (black/ gold), tree moss (beige). This unique piece will add a beautiful accent to your living room or bedroom.
Due to the hand made process slight variation in color and size sometime may occur making them one of a kind.
Size:
18"x18"
Care instructions: Do not wash your pillow cushion in washing machine as it may damage your pillow cushion. Dry cleaning is the best recommendation, however, you can hand wash with cold water and mild soap.